MEDIA BUYING
Maximizing the ROI of your ad spend.
We Get Results. Period.
Media buying is equal parts art and science. Grounded in the rigors of data, melded with mind-blowing creativity, and always platform-agnostic, we push the frontier of digital marketing to deliver what matters most - leads and sales for our clients.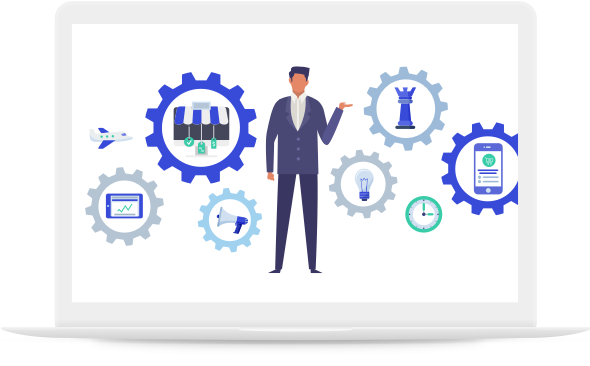 Conversion Rate Optimization
Our team thoroughly analyzes and makes recommendations regarding ad copy, landing pages, storefronts, and sales funnels, ensuring your conversion rate is on the right track on day one.

Traffic Optimization
Throughout the marketing campaign, we are tracking and testing, analyzing which sources are bringing you the highest-value customers.

Platform-Agnostic
Our team has the depth and breadth to scale traffic via multiple sources including social, native, search marketing, and display marketing, among others.

Retargeting
For the customer who has visited your checkout page but hasn't purchased, retargeting ensures they are persuaded to finalize their purchase.
We Deliver
Through strategic buys and in-depth analysis, our internal media buying team can reveal your ideal audience, increase the ROI of your ad spend, and uncover the best method to drive your business forward.
The Company We Keep Check Out Our Success Stories
Ready to Drive Leads and Sales?